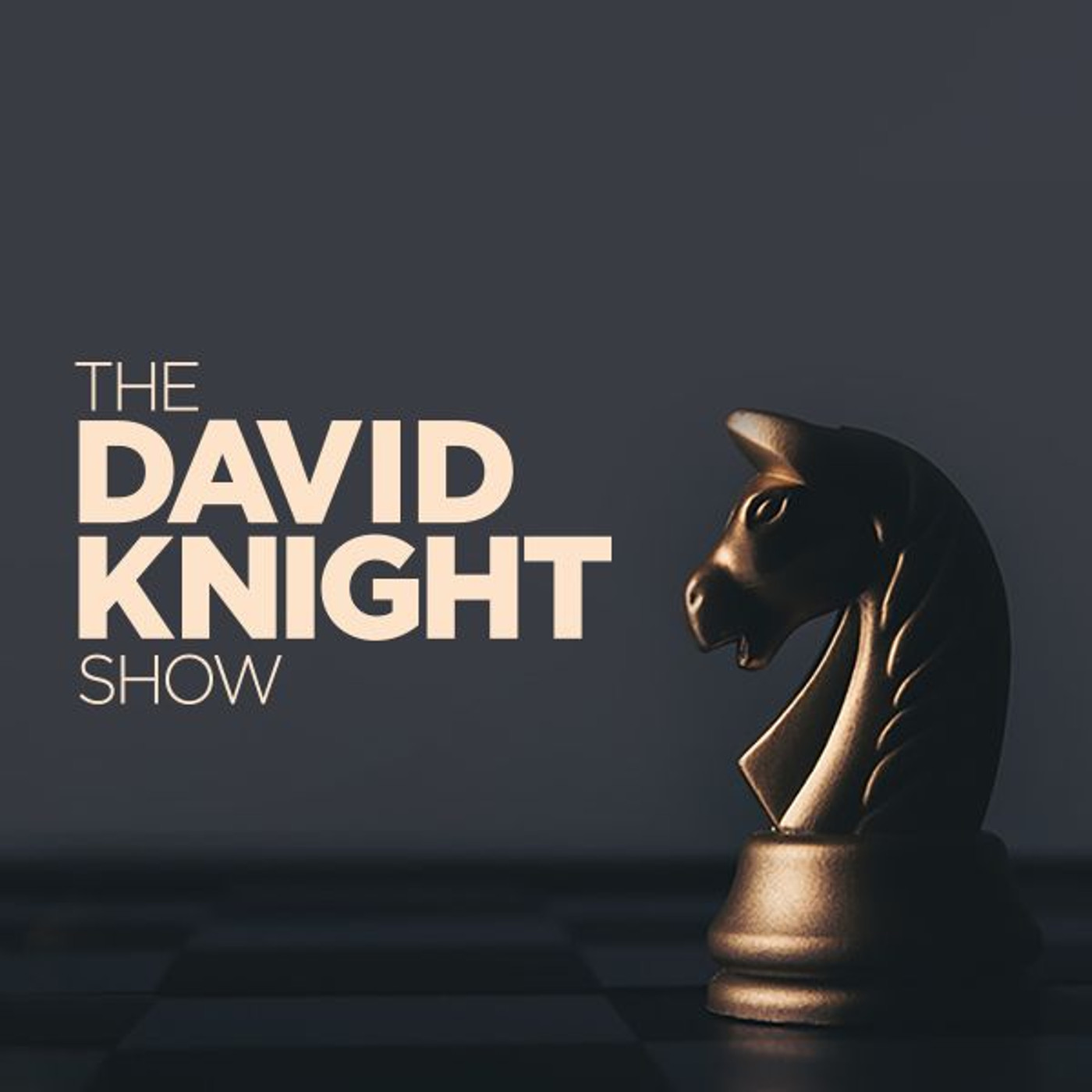 David Knight brings you news, interviews and analysis LIVE every weekday morning. With decades of experience as news anchor, reporter and radio host, political candidate, David has broadcast live from events ranging from political conventions to the Bundy ranch standoff. With guests ranging from the former tech head of the NSA to the New Jersey Weedman, the broadcasts are diverse in topics. As an entrepreneur with a background in engineering and politics, Knight explores the junction of business, technology and freedom with experts in their field.
Episodes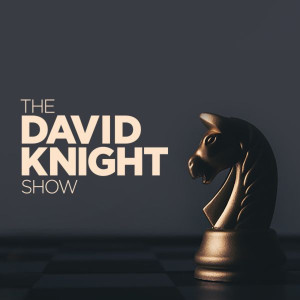 Friday Mar 12, 2021
Friday Mar 12, 2021
Friday 12Mar21 The David Knight Show podcast
Guest: Gerald Celente, TrendsResearch.com (Trends Journal) — why they're coming after Cuomo now; bitcoin, gold, real estate and the stimulus
Texas Greg Abbott 5 days ago called out Facebook, now he wants to cancel speech like Zuckerberg
Pandemic jab & the REAL science at work — BEHAVIORAL Science
California town that did NOT lockdown
24/7 A.I. drones that follow you constantly — latest gift from technocrats
Topics by timecode
1:27  Digital Artwork, with nothing tangible, just sold for $67 MILLION; same technology Microsoft will use to erase dissidents from the internet;  
16:25  Biden administration declares they will run cyberattacks on Russia (an open declaration of war according to Obama/Biden policy)
20:03 Former Google employees' new company has created A.I. drones that FOLLOW you and predict your movement — for police state  
31:20 Atlanta neighborhood moves to SECEDE from the city
42:40  Democrat House passes first 2 bills against 2nd Amendment — and brag about "assault weapon" ban next?  It's 10th Amendment, now or never
55:00 Ad Council got $250 Million from Trump for vaccine propaganda campaign and they run a PSA with all former presidents BUT him.  They may be enemies who don't want him in "the club", but on the CENTRAL ISSUE — they're allies
1:00:02 Facebook censored Johns Hopkins doctor's WSJ op-ed piece b/c he suggested lockdown should be over in April  
1:05:00  Document goes public from UK showing calculated tactics to push different groups of hesitant people to get vaccinated 
1:25:20  As 1/3 of states have removed mask mandates, Biden moves to enforce with fines from OSHA & rules from CDC
1:29:30  Compare what Biden/Obama official wrote about sanctions designed to destroy Iran — to the lockdown.  Attacks on economy, food, transportation  
1:40:00 How a small business coalition kept a California town from locking down — grassroots liberty
1:50:35 TX Gov Greg Abbott goes after Gab just one week about complaining about #BigTech #censorship.  The only difference between these people is who/what they want to censor.
2:02:11 INTERVIEW: Gerald Celente
2:45:00 "Journalists" are trying to censor substance & state government are criminalizing all peaceful protests
Find out more about the show and where you can watch it at TheDavidKnightShow.com
If you would like to support the show and our family please consider subscribing monthly here: https://www.subscribestar.com/the-david-knight-show
Or you can send a donation through,
PayPal at:  https://www.paypal.com/paypalme/davidknightshow
Venmo at:  venmo@davidknightshow
Cash App at:  $davidknightshow
BTC to:  bc1qkuec29hkuye4xse9unh7nptvu3y9qmv24vanh7
Mail: David Knight, POB 1323, Elgin, TX 78621